"Pay by Card, call 01 868 3700"

CHRISTMAS DELIVERY
If you want your order shipped before Christmas please make sure to place your order before 5pm on Tuesday the 19th of December 2023. Our couriers last collection is on Wednesday the 20th of December. Any orders placed after 5pm on Tuesday the 19th will not be processed for delivery until January 4th 2024. We are open for collections until 5pm on Thursday the 21st of December 2023

FREE SHIPPING
on all orders over € 60 Orders received before 12 noon will be dispatched that day and delivered the following working day.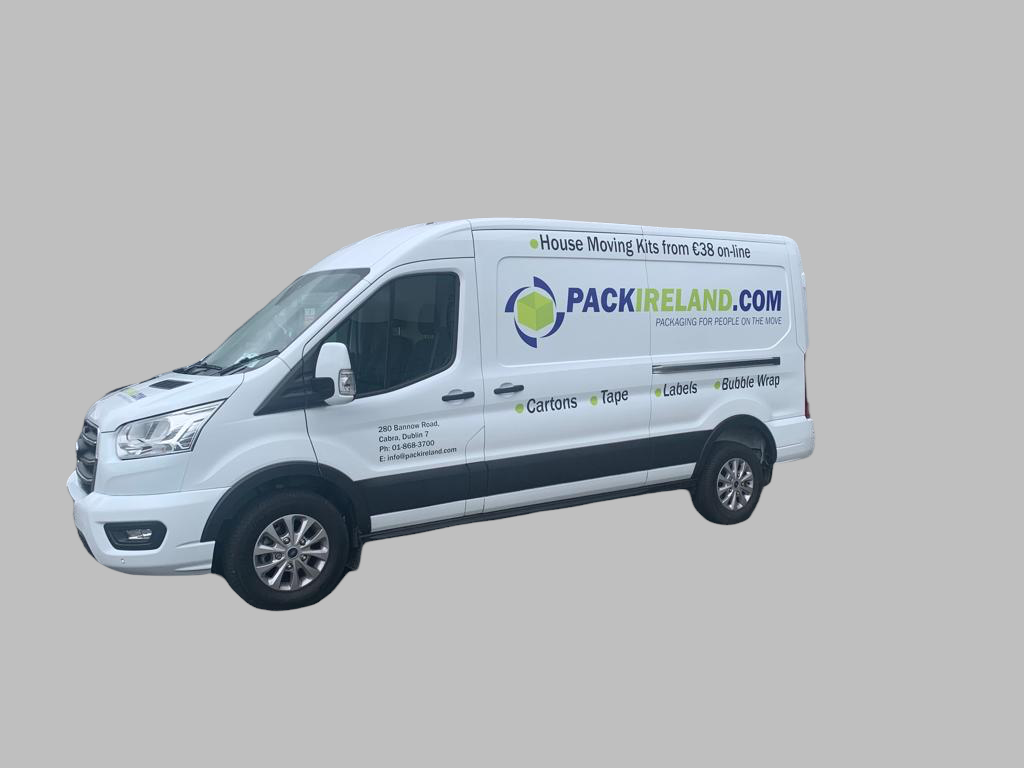 We use fastway couriers for next day nationwide deliveries.
If you selected local pickup we will email you when your order is ready.
Parcel tracking available from www.fastway.ie
(Delivery between 9:00am and 6:00pm)
Shop open each working day
Monday to Thursday, from 9:00am to 5:00pm and Friday 9:00am to 4:00pm for collections.
www.PackIreland.com is a trading name of Alma Packaging Ltd
Silverstone, Baltrasna, Drumree Co Meath, A85 YA30
Tel: 01-8683700
Email: info@packireland.com
Our Customers say it best !
D. Burke – Dublin
"Just a quick note to say thank you for your efficient service, much appreciated and I would definitely recommend you to other friends or family needing boxes for moving or whatever.
Believe me before I found you guys I had rang a lot of companies after trawling through the yellow pages and
they only catered to big orders or industry only or you were forced to ship with them. Anyhow great website, easy to use, met my needs and your efficient service is greatly appreciated.

Best of luck for the future,"
Sharon – Swords
"Just a quick note to thank you very much for a very pleasant and efficient service – I know it was only a very small order but we were delighted with how quickly it was delivered and were very pleased with the attitude of all we dealt with. It was nice to deal with nice people for a change!! And we will recommend you to friends and colleagues."
G. Kime – Sligo
"I received my boxes today. Thank you for a fantastic service. I was very impressed"
Looking for a moving company? Here are a few we recommend.
Davick Transport
David Geoghegan  
Tel: 01-8433560
Tel: 086 250 0888
www.davicktransport.com
Beck & Call
Dave Bass  
Tel:  087-2201061


Prestige Rentals
Peter Dunn
Tel:  01-623 2844      Web site
Once you've acquired your Cardboard boxes the real fun begins. Over the years I've learnt some tips that help ease the packing pain.
Set goals and deadlines to ensure that all packing is completed by moving day. You may want to pack one room per week, having previously arranged your boxes from Pack Ireland supply.
Separate and mark any goods that will be going into storage.
Consider a car boot sale to dispose of unwanted items or donate clothing or household goods to charitable organizations
Begin to use up supplies of canned goods, frozen foods and other household items 4-6 weeks before moving day. Buy only what will be used before moving.
Fill out a household inventory to help you determine the amount of declared valuation for your possessions. Where possible list the year of purchase and original cost of each item and attach any invoices or records of purchase.
To guard your goods against damage that could be caused by fire, explosion or leakage in the van dispose of flammables such as fireworks, cleaning fluids, matches, acids, chemistry sets, aerosol tins etc. Drain fuel from your petrol mower and other machinery and discard partly used tins of oil, paint, thinner, bleach or any other substances that might leak. Have refillable propane tanks purged and sealed.
Have carpets and curtains professionally cleaned and leave them wrapped.
Obtain a written appraisal for your antiques and avoid waxing or oiling wooden antiques for 2-3 weeks before moving as some products may soften the wood and make it vulnerable from imprinting from furniture pads. Three days before moving pack suitcases for the trip to your new home and put in some extra clothing for emergencies.
Pack an 'OPEN FIRST' cardboard box with items you'll need immediately – toolbox, scissors, telephone, alarm clock, lightbulbs, black bin bags, plastic cups, plates and utensils, cleaning supplies, snacks, bath items and toys to amuse young children. Take this box with you in your car if you have room or make sure it's loaded last on the moving van.
Pack linens, pillows, and slipcovers in bin bags. Pack toiletries and medicines in self- seal bags so if they break they won't spill everywhere.
If you're putting clothes into storage replace metal hangers with plastic ones to avoid possible rust damage to your clothes.
Empty your refrigerator and freezer at least 24 hours before moving so they can dry and you avoid mildew, mould and odours.
Launder all dirty clothes prior to the day you're having appliances disconnected and make sure all water is emptied from your steam iron.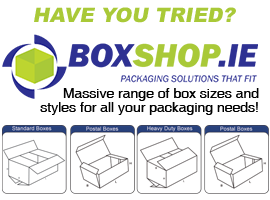 For pre Christmas shipping please make sure to place your order by 5pm on Tuesday the 19th of December. orders placed after this date will be processed in January. We are open for collections until 5pm on Thursday the 21st of December.

Moving Packs including Cardboard Boxes
5 Cartons (500x400x500mm)
5 Cartons (435x330x306mm)
1 Roll Tape (66Mtr x 50mm)
10 Labels (150mm x 100mm )
Bubble wrap (10Mtrx500mm)
FREE House Moving tips FREE Marker Pen, FREE Trimming Knife

10 Cartons (500x400x500mm)
1 Roll Tape (66Mtr x 50mm)
10 Labels (150mm x 100mm )
Bubble wrap (10Mtrx500mm) &
FREE House Moving tips FREE Marker Pen FREE Trimming Knife

20 Cartons (500x400x500mm)
2 Roll Tape (66Mtr x 50mm)
20 Labels (150mm x 100mm )
Wrapping Paper (50 Sheets)
Bubble wrap (10Mtrx500mm) &
FREE House Moving tips FREE Marker Pen FREE Trimming Knife

20 Cartons (500x400x500mm)
10 Archive Box (350x300x280mm)
2 Roll Tape (66Mtr x 50mm)
30 Labels (150mm x 100mm )
Wrapping Paper (100 Sheets)
Bubble wrap (30Mtrx500mm)
2 Wardrobe box (540x450x1220mm)
FREE Tape Dispenser & Marker Pen & FREE Trimming Knife
| | | |
| --- | --- | --- |
| | The incredible time saving Wardrobe Box Dimensions: L x W x H (540mm x450mm x 1220mm) | |
| | | |
| | Dimensions: L x W x H (1350mm x 160mm x 800mm) Offer Available While Stocks Last | |
| | | |
| | | |
| | Dimensions: L x W x H (435mm x 330mm x 306mm) Offer Available While Stocks Last | |
| | Dimensions L x W x H (470mm x 360mm x 305mm) | |
| | | |
| | | |
| | For packing plates and crockery Dimensions: L x W x H ( 610 x 410 x 200mm ) | |
| | | |
| | Extra Large Heavy Duty Cardboard Boxes Dimensions: L x W x H (615mm x 615mm x 615mm) NEW STRONGER CARTON | |
| | | |
| | For packing books Dimensions: L x W x H ( 320 x 210 x 280mm ) | |
| | Dimensions: L x W x H (390mm x 300mm x 250mm) | |
| | | |
| | Dimensions L x W x H (315mm x 230mm x 220mm) | |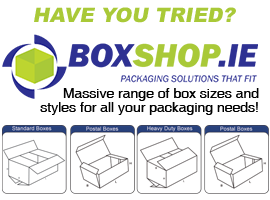 Point of Sale Boxes Made To Order
Postal Boxes Made To Order
| | | |
| --- | --- | --- |
| | | |
| | Pack of 10. Hinged Lid, Self Assembly for safe posting. Dimensions: L x W x H (105 x 92 x 52mm) | |
| | Pack of 10. Hinged Lid, Self Assembly for safe posting. Dimensions: L x W x H (310 x 225 x 100mm) | |
| | Pack of 10. Hinged Lid, Self Assembly for safe posting. Dimensions: L x W x H (190 x 80 x 75mm) | |
| | Pack of 10. Hinged Lid, Self Assembly for safe posting. Dimensions: L x W x H (125 x 110 x 55mm) | |
| | Pack of 10. Hinged Lid, Self Assembly for safe posting. Dimensions: L x W x H (300 x 120 x 65mm) | |
| | Pack of 10. Hinged Lid, Self Assembly for safe posting. Dimensions: L x W x H (310 x 210 x 65mm) | |
| | Pack of 10. Hinged Lid, Self Assembly for safe posting. Dimensions: L x W x H (390 x 340 x 125mm) | |
| | Pack of 10. Hinged Lid, Self Assembly for safe posting. Dimensions: L x W x H (440 x 285 x 60mm) | |
| | Pack of 10. Hinged Lid, Self Assembly for safe posting. Dimensions: L x W x H (450 x 240 x 85mm) | |
| | Pack of 10. Hinged Lid, Self Assembly for safe posting. Dimensions: L x W x H (670 x 420 x 70mm) | |